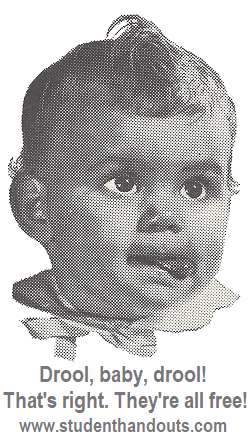 Check out some of our latest releases:
Pocahontas Bellwork Puzzle Worksheet - Students are asked to unscramble terms in order to complete six statements about the life of Pocahontas (circa 1596-1617). Then, students search for eight names in a word search puzzle. For grades four and up.
Powhatan Letter to John Smith DBQ Worksheet - Free printable DBQ worksheet on a letter written circa 1609; designed for high school United States History students.
Iran Political Map Worksheet - This stand-alone worksheet features a map of Iran followed by six multiple-choice questions. Our map worksheet on Iran is designed for students from upper elementary through high school.
Thirty Days Hath September Printable - Students are asked to read, trace, and write this famous mnemonic device rhyme. Available in print or cursive.
Japan: Meiji Restoration, Japanese Imperialism, and the Build-Up to World War II in Asia PowerPoint - Designed for high school World History. Includes review questions.
Nationalism Causes and Effects DIY Blank Chart Worksheet - For this DIY infographic worksheet, students are asked to list the short- and long-term causes and effects of the development of nationalism worldwide.
Abbreviations Handout - Here is a handy list of some common (and a few uncommon) abbreviations used in written English, as well as (where appropriate) the Latin translation.
Revolution and Nationalism in Mexico Printable Pop Quiz - This test features fifteen multiple-choice questions, to be printed on one double-sided sheet of paper.